Building Healthy Communities
The aspirational Sport for All, Play for Life model guiding Project Play aims to give all youth access to sport — regardless of zip code or ability.
Build Healthy Kids & Communities
An initiative of the Aspen Institute Sports & Society Program, Project Play develops, applies and shares knowledge that helps stakeholders build healthy communities 
through sports. Launched in 2013, it produces research, creates tools, and mobilizes leaders to make quality sport activity accessible to all children, regardless of zip code or ability. Our work has inspired hundreds of organizations, from grassroots providers to community foundations to the U.S. Olympic Committee, to introduce programs or shape youth strategies that align with our eight strategies for the eight sectors that touch the lives of children.
State of Play Reports & Activation
Project Play's community partnerships started in 2015, with a challenge from Surgeon General Vivek Murthy, who believed that sport posed an "unexpected solution" to low rates of physical activity among youth across the U.S. They continued with the support of Under Armour, who invited Project Play to partner in our first model community project, in Baltimore. They blossomed with significant organizations like the Ralph C. Wilson, Jr. Foundation, which is using Project Play's analyses to guide major investments across the Great Lakes. Project Play continues to touch the lives of kids and communities: Harlem, Mobile County (Ala.), Seattle-King County, Hawai'i. With the Teamwork Toolkit, a long-time request from local leaders and everyday community members like you, your neighborhood, community, or city can be next. We hope it helps you to help more kids be active and healthy. And have fun in sport along the way.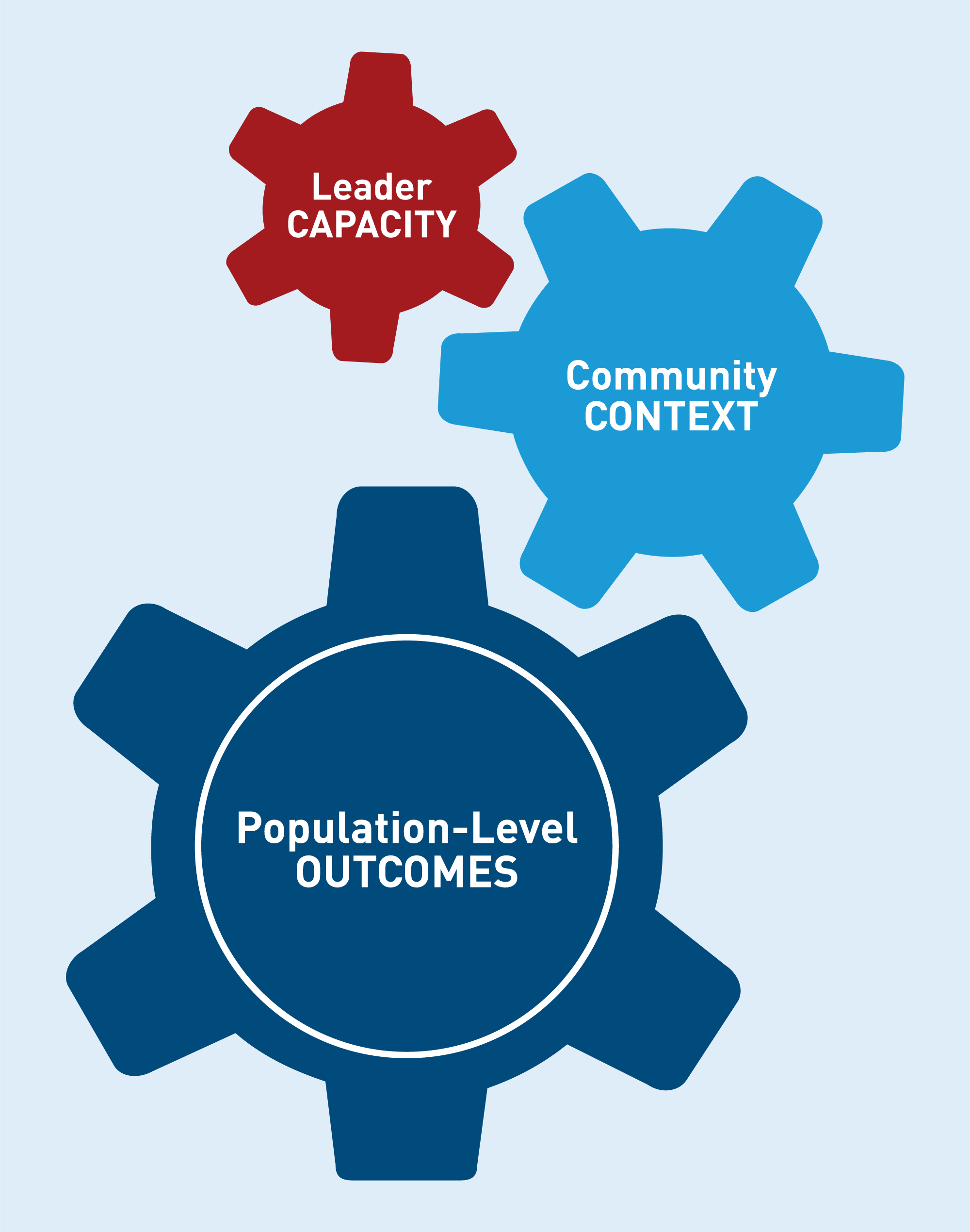 Start With The End In Mind
Collective Impact is the commitment of a people and organizations from different sectors to solve a specific social problem at scale. Coined in 2011 by contributors to the Stanford Social Innovation Review, Collective Impact has five conditions:
Common Agenda
Shared Measurement System
Mutually Reinforcing Activities
Communications
Backbone Organization
Project Play uses an adapted version of Collective Impact to guide community partnerships and national initiatives that can get more kids active, healthy through sport.
Gears Illustration Courtesy of The Forum for Youth Investment
ESPN
ESPN believes that everyone has the right to play sports and take advantage of its many benefits. We have invested in programs that remove the barrier to entry and have already enabled 1.3 million people to access sport since 2015. ESPN is proud to partner on the Teamwork Toolkits to empower communities across the country to increase collaboration and access to sport – so that young people everywhere can be inspired by the power of sports.
Under Armour
Coming out of Project Play: Baltimore, we are proud to partner with Aspen Institute and ESPN to bring the Teamwork Toolkit to life. The toolkit aggregates our collective learnings about partnering across a community to landscape the state of play and mobilize leaders for action and makes it possible for communities to do the same. We believe that every young person should have the opportunity to participate in sport. We hope the Teamwork Toolkit helps you achieve that in your community.
Start The Movement Now
Step up to the plate for your community. Project Play will coach you every step of the way.