Huddle Up for Kids
You want sports to be a great experience for every child in your community. But you can't do it alone. The Project Play Teamwork Toolkit, powered by ESPN and Under Armour, is here to coach you.
Use this BETA tool to bring the Aspen Institute's best-in-class expertise to build a Sport for All, Play for Life community where you live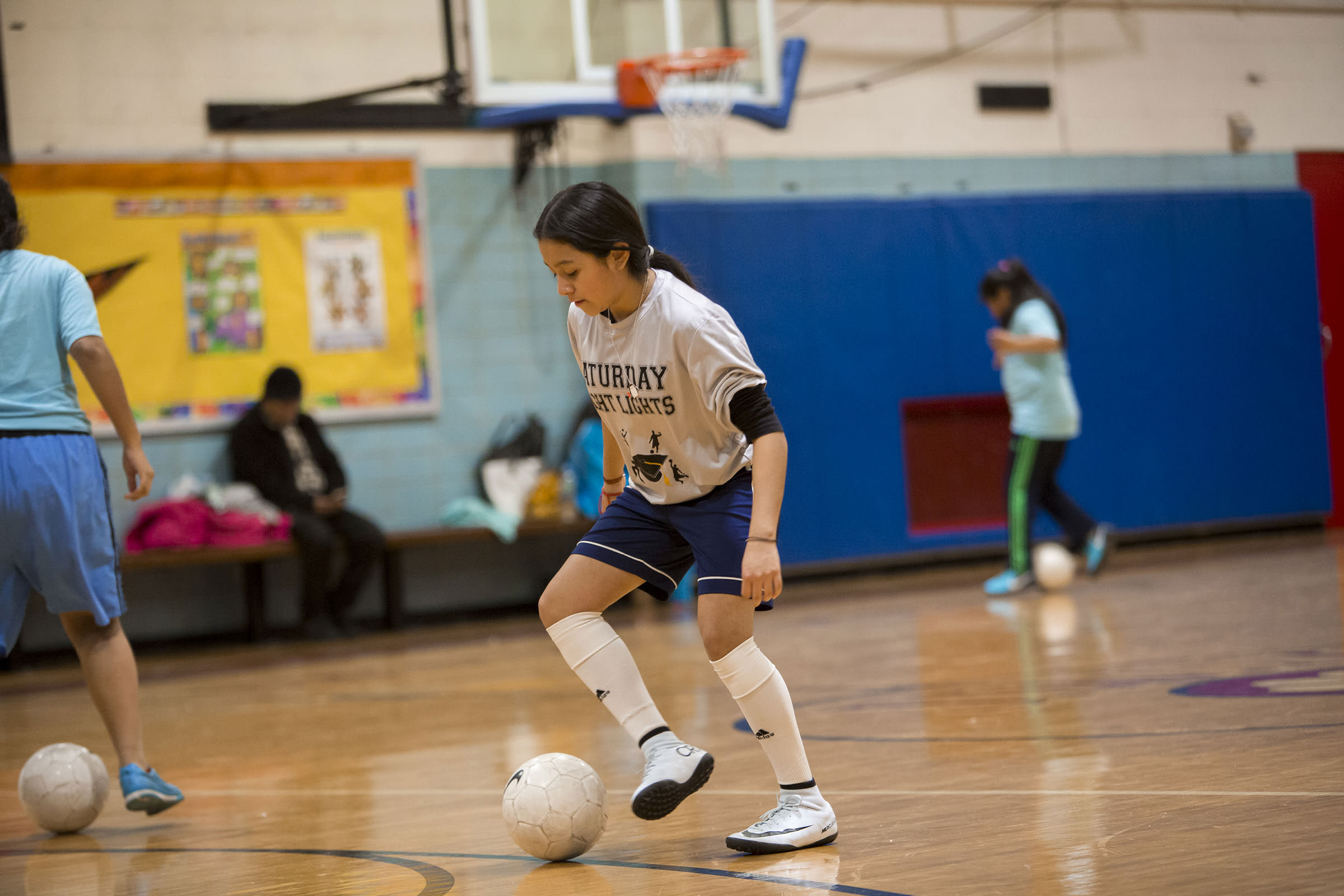 Our Teamwork Toolkit
This is a first-of-its-kind BETA resource for:
Sport leaders
Civic and school leaders
Non-profits
Anyone who wants to build healthy communities through sports
The toolkit distills the knowledge that the Aspen Institute's Project Play staff and its partners have gleaned from landscaping the state of play for youth and mobilizing leaders in cities, counties and regions across the U.S. We'll coach you through how to create your own community State of Play report and use that information to mobilize leaders – so every kid in your community has the opportunity to be active, healthy through sport.
The best way to predict the future is to create it
Peter Drucker
Management Guru
Landscape Our State Of Play
In sports, we keep score. And some numbers matter more than wins and losses: How many (and which) kids are playing. How many coaches are trained in key competencies. What does your community stand to gain if more kids have access to sport? In this module, learn where your community stands and create your own State of Play report. Then progress to the Mobilize Leaders module to learn how to set "personal records" in the community sports scoreboard that matters.
Mobilize Leaders
Success requires not just a team, but a game plan. Project Play will coach you through building yours. In this module, take what you learned in Landscape the State of Play to the next level. Drawing on the methodology of Collective Impact, learn how to rally others to join you in building a Sport for All, Play for Life community.
| | | |
| --- | --- | --- |
| Benefit | Basic | Community MVP (Available 2020) |
| Landscape the State of Play Five-Step Process | | |
| Mobilize Leaders Five-Step Process | | |
| Interactive Exercises with Charts | | |
| Library of Project Play Resources and Fact Sheets | | |
| Game Plan for One Strategy | | |
| Game Plan for Three Strategies | | |
| Editable Templates for Agendas, Timelines, MOUs | | |
| Digital Survey Builder | | |
| Project Play's Proven Metrics to Landscape the State of Play | | |
| Benefits Calculator | | |
You Have Two Options
Using Project Play's proven processes and evidence-based strategies, the Teamwork Toolkit is your digital home for building a Sport for All, Play for Life community. At the Community MVP level, available in early 2020, you'll gain access to proprietary resources used by Aspen Institute experts when partnering with communities and industry leaders. Step up to the plate and Project Play will coach you every step of the way.
Ready to Get Every Kid in the Game?
So that every kid can be active, healthy, and benefit from the joy of sport.